Maintenance Tips for a Beautiful and Long-Lasting Roof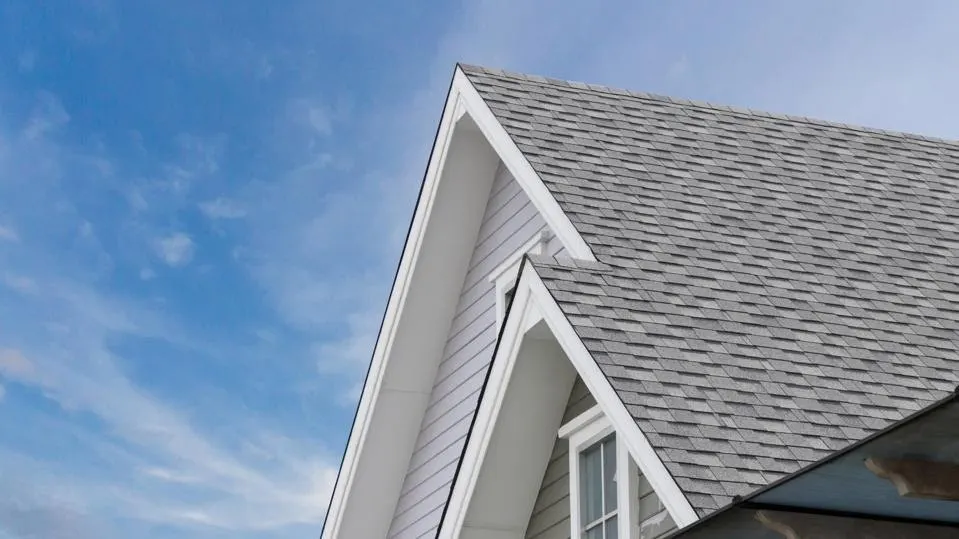 Homeowners with metal roofs know the importance of regular inspection and cleaning to avoid expensive repair costs. By inspecting and cleaning regularly, problems like dirt accumulation, moss growth, fungus growth and mold growth are prevented while having adequate attic ventilation will help avoid ice damming and condensation issues.
Clean gutters and clearing away blockages is key to residential roof maintenance, taking only minutes and potentially saving thousands in damage costs down the line.
1. Inspect the Soffit and Fascia
Soffits are an integral component of your roof. They keep pests out while also wicking moisture away from the attic space, so any issue with it should be quickly addressed and fixed as soon as possible. If there is something amiss with it, make sure it gets repaired immediately to maintain good roof health and keep pests at bay!
A fascia is a vertical finishing edge that connects your roof rafters or trusses to gutter attachments and offers extra protection to wooden boards beneath it. Affixations of fascia is both aesthetic and structural in nature; therefore it should be checked regularly to ensure its wellbeing.
if a section of your fascia boards are rotting, remove them with a pry bar. Use tongue-and-groove stock for replacement boards that fit precisely as before; mount nailing strips on rafters before fitting replacement boards and face nailing them in place.
2. Inspect the Gutters
Gutter systems help direct water away from roofs, reducing the risk of damage. Inspectors can use water hoses to check that gutters are doing their job effectively.
Check that water flows freely and that gutters are clear of leaves, twigs, dirt or debris which could prevent water from moving freely and cause issues with shingles or foundation.
Check your gutters for signs of wear and tear such as sections being knocked out of place or missing hangers, rusted corners and seams, rust around nails, corrosion around flashing and leaky gutters – these issues are often ignored but could lead to significant damage if ignored.
3. Inspect the Flashings
One of the key ways you can extend the lifespan of your roof is by regularly inspecting its flashings – those thin pieces of metal installed to cover interruptions in its regular roof plane (such as chimneys or dormers), like flashings. Damaged flashings may allow water to enter, leading to rot and mold development in your home.
To inspect flashings properly, you'll require both a ladder and an excellent vantage point – such as from the second story or through a window if possible.
Keep an eye out for any signs of rust, cracks or missing caulking as well as making sure the flashing for your plumbing vent is large enough to prevent leaking. If any issues are discovered immediately contact a roofing professional and have them addressed as quickly as possible.
4. Inspect the Shingles
An effective roof inspection begins with a comprehensive walkaround of your home and close examination of its shingles. An inspector should check for loose shingles, sagging gutters or fascia boards, missing granules on the ground or gutter downspouts (an indicator of worn-out shingles), gaps or deterioration in rubber boots around vent pipes as well as signs of moisture infiltration into attic ceilings or interior walls (this could indicate leaks) – these issues often necessitate new roof replacement solutions.
Curled or blistered shingles allow water to seep underlayment of roof, while buckling or curling shingles could signal poor attic ventilation.
5. Inspect the Attic
Attics are essential parts of roofs, and should be regularly inspected. Home inspectors usually conduct attic checks in search of problems such as signs of leaks; such issues could potentially prevent the sale of your home and prove expensive to resolve.
Before entering your attic, be sure to wear protective clothing and a mask. Insulation dust particles in your attic could irritate eyes, lungs and skin.
If your attic features exposed ceiling drywall, make sure to walk on the joists instead of walking directly across it to avoid falling through and causing further damage to your house. Finally, look out for any wooden framing which has warped or bowden as this indicates poor construction and should be addressed immediately.