The Role of Herbs in Your Kitchen and Garden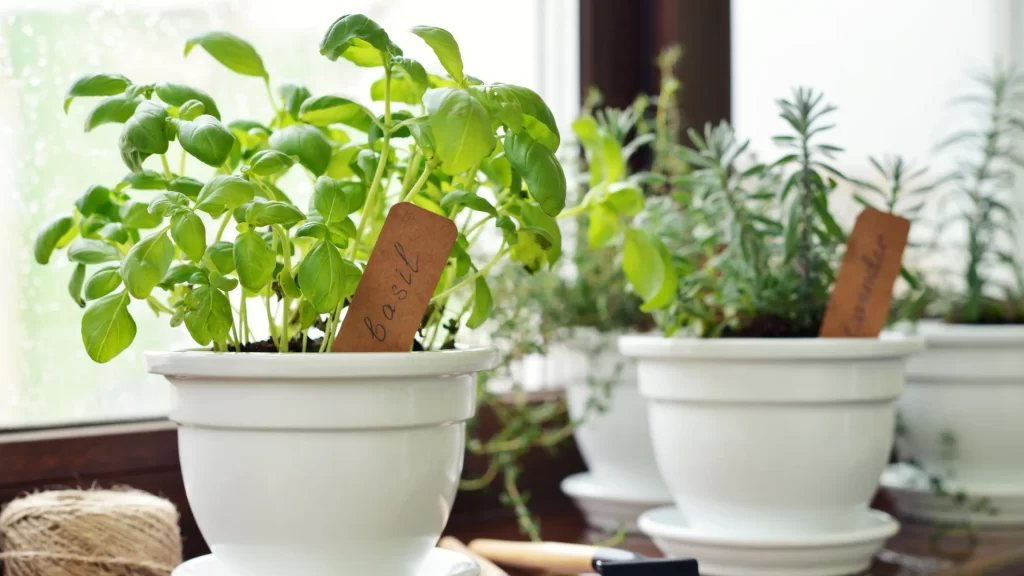 Keeping a kitchen herb garden is an easy way to add living decor and fresh flavor to your meals.
Growing herbs is also an inexpensive alternative to purchasing them at the grocery store.
You'll find that many herbs, such as basil, chives and oregano, are easy to grow in a sunny kitchen garden.
1. Freshness
Herbs have a shorter shelf life than most produce, so it's important to keep them fresh. The first step is washing them well. This includes removing twist ties and rubber bands holding them together and running them under cool water to get rid of any dirt that may be hiding in crevices or leaf centers.
Hardy herbs (such as thyme, rosemary and sage) tend to last longer than soft herbs in the refrigerator. They can be stored with a small amount of cool water in a jar (mason jars work great), then covered and sealed in the fridge, replacing the water as needed.
This method limits oxygen to prevent wilting. It also keeps the herb hydrated, which extends the life of it in the cold refrigerator climate.
2. Flavor
Herbs enhance a variety of foods without the addition of extra fat, salt or sugar. They may be used fresh or dried.
Many herbs have a subtle flavor, but some are quite pungent such as oregano and thyme. These are great for use in savory dishes and with roasted vegetables or in soups.
Other herbs such as chervil have delicate anise-like leaves and is one of the ingredients in the classic French herb blend fines herbes along with parsley, tarragon and chives. This herb is best used fresh and added to the dish towards the end of cooking.
Some herbs are considered both herbs and spices, such as cilantro (coriander) with its fresh green leaves and seeds which are used in various recipes. Some herbs are annuals while others are perennials, meaning they will die at the end of the season but return the following year from their roots.
3. Antioxidants
Herbs and spices contain natural antioxidants, which are important for preserving foods and adding healthful flavor. They also tend to be GMO-free and have clean labels, making them preferable to synthetic food additives.
Most herbs need moderately damp soil, but a few (such as thyme and rosemary) are more drought-tolerant and can even survive mild frosts. They can be grown in colder climates by keeping them in containers that can be moved inside or in a greenhouse, and by mulching them.
Oregano is another hearty herb that can take some heat and does best in full to partial sun. It has a strong anise-seed and licorice-like taste that is well suited to hearty dishes like stews and meat pies, or as a savory addition to tomato soups and sauces.
4. Medicinal properties
Herbs are not only good for us, but also attract pollinators and repel pest insects. Parsley, dill, and fennel are favorite herbs for swallowtail butterfly caterpillars (and butterflies), while oregano, thyme, basil, and rosemary repel mosquitoes.
Chervil, with its dainty anise flavor, is a classic ingredient in the French fines herbes blend alongside parsley, tarragon, and chives. It is often used to season mild proteins such as chicken and eggs.
Mint, a perennial, is a hardy herb that can be grown in full sun. In our climate, it can also be grown in containers in the kitchen garden and then brought inside to enrich winter soups and stews. Mint requires fertile soil and plenty of moisture, but is easy to grow. It is not as sensitive to frost as some other herbs, such as sage.
5. Aesthetics
Herbs look great in the garden, in pots and even on window ledges. They're also easy to grow from seed, and make beautiful home decorations. Plus, purchasing herbs from the store means they're usually wrapped in plastic, which contributes to the ever-growing problem of unnecessary waste in landfills.
Modern aesthetic theorists have suggested that aesthetic judgments are at least partly intellectual and interpretive. They might be based on the senses, emotions, intellectual opinions, will and desires, cultural values, subconscious behaviour, conscious choice, training or instinct, or some other complex combination of these factors.
Artistic formalism results if you push the tendencies embodied in the immediacy and disinterest theses to extremes. Its strongest versions hold that an object has aesthetic content only if it is perceptual (Bell 1958/1914; Danto 2003, 92). Weaker versions allow objects to have aesthetic content regardless of whether or not it is perceptual, but they require the ability to communicate this to others.